The story of the rise of industry leading firm Norm Civata Co. with CANIAS ERP.
June 2006 - Turkey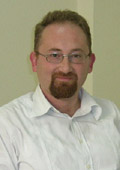 Please introduce us to Norm Civata Co.
Norm Civata Co. is the largest fastening components firm in Turkey, supplying 70% of general production. From a client perspective, it is possible to analyze Norm Civata Co. in 3 segments. The first segment is the domestic market; what is known as the wholesalers and hardware stores, sales take place domestically through a variety of channels. The second segment is the automotive industry. We work together with automotive giants such as Tofa?, Ford, BMC and Renault. There is also the export branch. Ford is an export client and at the moment we supply material to Ford World directly. Therefore, naturally, the targets of Norm Civata Co. turn to the automotive industry. Now we have started to focus more on special products for the automotive industry rather than the standard products. There is no doubt that Ford has brought a lot to our recent progress, and soon Volkswagen and Peugeot will also become our clients. At this point, it is a great convenience to work with CANIAS ERP, a program that supports our production.
How did the process with IAS begin? What influenced your choice of CANIAS ERP?
The beginning of our relationship with IAS dates back to the early 2000s. We are the first client in the Aegean District. In addition to the work carried out in the year 2000, the process began again in 2003 in a more active manner. It was essentially an upgrade plan. However, it turned out to be different for us, we initiated a new project from scratch. The beginning of the project was difficult to some extent. The first version was used before it had been fully established; therefore the system had to be reorganized from beginning to end. We began as if it was a new project and eventually found the right route. It became a project with its feet firmly on the ground.
How has CANIAS ERP contributed to your industry leadership?
One of Norm Civata Co.'s greatest aims is to work with the automotive industry. Working with the automotive industry, working in a supplier industry genuinely requires a significantly different principle of work. The automotive industry constantly raises new demands and expects you to constantly adjust yourself to changes. You have to adapt to the system of each firm. This requires your tools to be exceptionally flexible. We provide this flexibility with CANIAS ERP. We owe our leadership in the automotive industry to CANIAS ERP. For example, a client may demand a different label, another may demand a different dispatch list, product and client specific operations are required. With a development tool like TROIA, we can easily adapt. We can immediately meet any demand. This is a great advantage on our side.
How does CANIAS ERP operate on the production branch?
Significant progress has been made compared to 2003 in issues such as shipment, sales, planning and production management. At the moment we use the barcode system. Our colleagues in production carry out their own data entry. Our colleagues in the stock department work with handheld terminals. There are many other similar advantages of CANIAS ERP. At the moment, 90 % of the system is operating on CANIAS ERP. All branches have now virtually settled.
What are the advantages CANIAS ERP brings you in terms of Total Quality Management?
Total Quality Management is a structure, which operates with all systems in an integrated manner. Therefore, the integrated modules within the system have the effect of regulating, orienting us and shortening reporting processes. Such an integrated structure is of primary importance for Total Quality Management. The greatest advantage is the storage of all data in the same pool.
What are your views on the Quality Control Module?
Quality Control is extremely important for us. This is where we use the "BARCODE" system. Our users enter data to CANIAS hourly with a system called Statistical Process Control. From stock movement and inventory movement to serial numbers, which means from the entry of the material until the exit everything is on a lot basis. For example, when product criteria exceed standard statistics, a warning is sent to the relevant unit for notification.
Did you experience any difficulties in the departmental integration process?
Surely, we faced resistance in some departments. We tried to resolve this resistance by smiling, by arguing, and at times by using the influence of the administration. People have certain preconceived notions in their heads, it is not easy to break them, but it is this point we again made use of the flexibility of CANIAS. The biggest problem of users is not finding what they look for on the interface, when they do not have what they need on the interface, they do not want to use the program. So we add icons they are used to and they can easily work with, without disturbing the structure of the interfaces. This is how we eliminated these excuses. TROIA; the open programming language of CANIAS is a big advantage for us at this point.
As a IT professional yourself, what do you think about TROIA, the development language of CANIAS?
It is extremely fast and practical to write programs with TROIA. It is stable, it produces the same reaction to the same event. Therefore it is comfortable and easy to use. The development team of IAS also uses TROIA for software, and this is how TROIA develops and remains stable. You are able to form the program with a very basic programming knowledge, in an extremely practical manner. You do not have to struggle with interface details such as tables and trees. You do not have to tackle complex mathematical algorithms. This makes it a very convenient language to use.
What are your views regarding Capacity Planning and Scheduling?
We began capacity planning work as soon as the project was completed. The progress has been great, we are preparing data at the moment. We have carried out tests and received positive results. We will be going live within the next month. This is an important application for us. There is a significant number of job orders, a significant number of machines and a significant number of capacity groups. We have a variety of machines that are able to carry out the same work. We make sure a set-up is prepared before work commences. Since the selection of set-up directly depends on the task the machine is attached to, we solve the issue using the set-up matrix and capacity groups presented by CANIAS ERP Capacity Planning and Advanced Scheduling. Therefore, I expect it to be a very suitable application. It is a complex task. You have to find the right machine for the task and select the set-up at minimum to give a deadline. It is impossible to execute these tasks without CANIAS.
What were the critical factors affecting your business in the ERP Project now in active use? What is your advice to firms in the Supplier Industry thinking of installing an ERP system?
The most important factor in properly and successfully realizing an ERP Project is 'Analysis'. More than what the program may be able to do, the firm must ask itself, What do we want?, What should we do? This must be clearly defined in the first place. If you do not have the answer to these questions, you experience difficulties. When you settle for an adjustment to your present process, it may become impossible to implement the project. Even if it is possible, the result is not satisfactory. Therefore, especially firms in our industry have to be in control of their own processes. Once you have amended these processes, you start examining the method of implementing the same issues on the system. The system must also be flexible to a certain extent, so it can comply with your requirements. In this context, we did have a deficiency of analysis. The process did present certain difficulties. However, the flexibility of CANIAS, and the fact that it was open to development was to our great benefit.

There is also the benefit gained from the technological infrastructure. It is Web-based, independent of a database, which is a great advantage. We use CANIAS on our handheld terminals also. The client at an X location can connect to us by installing a simple java application. I could not have provided all these with another tool. The client can follow the product for sales orders and financial matters. Customers can also access reports regarding the production stages any order has been through and will be put through. They can place the order and see the stock. We have provided our customers with a fully transparent environment, which is very important for them.

Another issue is the 'project team'. The administration has to be very determined on this issue. If you manage to overcome this issue, you will attain the company-wide effort required for success, and you will have cleared all obstacles. We did not have such a difficulty.
What would you finally like to say about CANIAS ERP?
CANIAS is certainly a flexible and useful program. It is modular and highly integrated. We hosted colleagues who had been technical administrators, data processing experts in bolt production at our international contacts. We wish to receive know-how from them, share and incorporate their knowledge. They thought CANIAS ERP had a genuinely high integration level. Especially after having examined the scheduling module, they remarked that they had worked on the integration of this module for many years. They said that we "had progressed far beyond" where they were. We certainly do have an integrated program in our hands. They say they have spent years working on its integration. The modules that come with 601 are all modules we use. We also use modules such as the maintenance module, the import-export module and the human resources module.

Our aim is to develop our business further with IAS, we see IAS as a serious partner. We wish our partnership to be constant and to develop into the future. We believe this will benefit both parties.

Norm Civata Co. began bolt production in 1973 with a double-impact machine set. Bolt pin production began in 1977 to meet the demand of the domestic market. With new investments carried out since its inauguration, Norm Civata Co. first moved to its old plant in Bornova in 1976, and in May 1994 to its new and modern plant in the Yzmir Atatürk Organized Industrial Zone where it operates today. The investment began in 1973 with a capacity of 300 tonnes/year, and has now reached 25 000 tonnes/year in bolts and 8 000 tonnes/year in bolt pins.