The Luminous ERP of Cemdag Lighting


May 2007 - IAS Turkey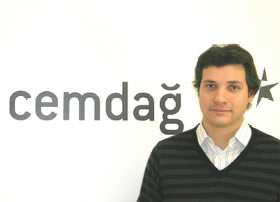 We know Cemdag has a compelling story behind its founding. Please tell us about it, as well as how Cemdag then has begun to grow, and what this growth has brought along with it.

Cemdag is a company that has been active since 1968. Mustafa Cem is our founder, and as his three children, we represent the second generation at Cemdag. We currently manufacture lighting fixtures, and lighting components for the lighting industry. The company started its life manufacturing ballasts for fluorescent lamps, and there is a reason for this. My family is originally from Bodrum (Mugla, Turkey). When my father came to Izmir, Turkey to attend school, he worked at a number of companies in various positions, starting as an apprentice and leading to skilled workman status. One of the companies he worked for manufactured ballasts. At that company, my father learnead all about ballasts and their manufacture. He continued attending school, but when he failed in one of his classes, he was forced to return to Bodrum.

Together with a friend, they decided to embark on making money. Purchasing a boat, they started harvesting sponges from the sea floor. At the time, this was a very popular occupation for the young people of Bodrum. It was also a very competitive occupation. They realized that few sponges could be harvested in Bodrum. They set out to the Marmara Sea, in a boat measuring a mere 9 meters. They first headed to the island of Imrali, which is a militarized zone. Initially, the military did not permit them to work there, but they obtained the necessary permits, and started harvesting sponges. That year they made a nice profit and with the money he earned, my father founded this company. So in a sense, the capital for our company has its roots deep under the sea!

Mustafa Cem held positions for a number of terms within the Aegean Region Chamber of Industrial Commerce (EBSO). For two terms, he served on its board of management, and was the chamber vice president for a term. He was also the president of the Ataturk Organized Industrial Zone, and was on the board of trustees for the Aliaga Organized Industrial Zone (both in the greater Izmir region). He was involved in other civic and social activities, and as such, our company has a rich history.

What factors were taken into account when Cemdag was in the process of ERP product selection, and what were your selection criteria?

After 1980, we started producing lighting fixtures. At that time, there was virtually no company in Turkey producing fixtures. Ever since that time, thanks to technological advances in and minituarization of light bulbs, as well as the proliferation of the variaties of bulbs available, we are faced with a lighting business sector that is seeing serious growth where demand for new products are constant. As corporate goals and the range of products grow, so does the scope of associated challenges, and off-the-shelf software starts losing its effectiveness. It is fair to say that the software problems start with growth.

We had been using standard off-the-shelf software products for a good while. As our business grew more sophisticated, we started searching for more advanced software applications. We have semi-finished products numbering more than a thousand, on top of which we came to realize that we had to start developing new products. Otherwise, our competitiveness in the market was at risk. We were growing with each passing day. The off-the-shelf applications we looked at all failed to meet the unique needs that a business will have. Such applications may pose no problems for non-manufacturing organizations; but they fail in flexibility when it comes to supporting the manufacturing side of a business. They failed to address the issues of our organization. We had been making attempts at finding a suitable software product, but we were faced with a formidable challange. Such a large scale system brings with it serious considerations, including cost and other factors. Additionally, the undertaking required a considerable time investment. With our own internal efforts and the accelerated structure of IAS, we have made major headway within the past few months. As mentioned, we did have earlier attempts that utilized off-the-shelf applications, but these did not pan out.

The manufacturing of lighting fixtures has a lot in common with the automotive business in terms of the critical raw materials used. Aluminum and aluminum injection, sheet metals, galvanization and plastics are all utilized for the manufacture of lighting fixtures and components. In my opinion, appliance manufacturing, lighting fixtures and components, and the automotive sector are three industries with complex processes. I feel that our business has much in common with appliance manufacturing and the automotive sectors. I sometimes wish we were active in appliance manufacturing as well.

What specific activities did you perform prior to embarking on the ERP process?

: Internally, we went through a very successful analysis and preparation process. We first created a position that earlier had not existed. We assigned Tolga Kus to this position, and gave him authority for all aspects of the ERP implementation project. We then formed a fully independent project group for the implementation. We decided to call this group the "Production Planning Department", and assigned Tolga Kus to head this group as well. We asked him to research the candidate systems and to investigate all areas of our business. We had a meeting and announced that Tolga Kus was authorized to act across all departments within the organization. We mentioned that he would be asking everyone questions, and that he would be expecting full cooperation from everyone. This was very significant. The personnel need to be convinced that the ERP deployment is not the latest adventure that the company is getting involved in. We told our personnel that we were switching to ERP use not because it was a fad but because it was a real need. We made sure everyone was convinced of this fact. We requested all personnel to support the implementation project and to provide the project with the necessary inputs on their end.

This new department was tasked with two items: To pick into the ERP system, and to get involved in all areas of production. In the meantime, we researched those problems which looked fine on paper but with which we had problems in implementation. We took extreme cases and put the selected products to task to see how they were able to cope with these cases. In such cases, where you do not see clear benefits, it might be better to go with an off-the-shelf application. But we did in fact determine that there were ERP products which were able to cope with such cases, and we eliminated the other products which did not make the cut.

Then we questioned how the ERP product, for which we would be spending a significant amount of sum, would benefit us. I feel that an initial feasibility study is essential for those companies seeking an ERP solution. Following this study, we came to the clear conclusion that we in fact needed such a system.

Tolga Kus will describe the rest of the process for you, in terms of the activities completed. We focused on the degree of traceability from the ERP perspective, of the stages of production that a product goes through. We eliminated those ERP products which were unable to support this functionality which we were seeking.

For example, we provided the ERP product vendors with recipes for production, such as the case where a lighting fixture product goes through four or five separate production steps simply to be assigned a semi-finished production code. We continued our contacts with those vendors whose products proved capable in handling such recipes.

We observed that you transitioned into live production in a mere two months. It is said that support from upper management is the single most critical factor for project success in organizations. Do you share this viewpoint? In your case, what effect did upper management have on the rapid implementation?

Upper management support is absolutely critical. Sometimes personnel motivation suffers. Sometimes certain activities have to be forced. We did come across these situations. Occasionally, the organization is forced to take non-democratic means so that everyone is focused on the common goals. Such actions have to be taken at times, and management should not hesitate to do so. In such cases, purely democratic means have to be put aside, especially if what is at stake is such a critical issue, as in the case of ERP implementation. You need to have your personnel truly believe in the undertaking. You need to announce to them that this is not a passing fad, but an essential necessity for the organization. As upper management, you need to support the implementation effort and the team. You also need to have absolute confidence in your team. With an ill-formed team, disaster will be guaranteed. Such an undertaking cannot be accomplished with one or two people from the IT department. Industrial engineers and mechanical engineers need to be involved in the effort. And if you create a new department, as we did, it should have a manager with sole authority who reports directly to the general manager. These are essential for the success of the implementation. The department in question should only have to answer to the general manager, and should have both the capability and the power to question everyone within the organization. The human resources department plays a critical role in this effort. The manager of the implementation project as well as the training personnel supplied by the solution provider are also vital to this effort. To summarize, a department reporting directly to management with ability to act independently is an essential requirement.

Is CANIAS ERP meeting your expectations in current use?

Yes, very much so, and will continue to do so with the support we receive from IAS. We participate in brainstorming, and ask questions and investigate. Through such activities, we discover the powerful capabilities that are contained within the system. We had certain specific requirements, which products other than CANIAS were unable to meet. IAS created custom modules to meet such requirements, solutions they designed exclusively for our unique needs. This demonstrates the fact that IAS can develop solutions unique to our needs. Such needs will never end, as we constantly face new situations. Thanks to our cooperation with overseas organizations, we are continuously confronted with new applications. Since we represent a number of foreign companies in Turkey, we are able to observe their corporate cultures and take the best from them to use in our own organization.

Tolga Kus as the manager of the newly created Production Planning Department, what type of a project plan did you execute?

Initially, my goal was not to be involved in production planning, but to perform analysis work. In parallel with analysis, I planned to perform ERP product selection, and then move into deployment. One of the reasons why I have been successful has been the desire on part of the personnel for the deployment to succeed. With targeted action on part of the management and their direct support, I was able to have all my questions answered with respect to purchasing and sales. I relayed my findings in the form of accurate and rapid reportings. These reports proved that the deployment was headed in the right direction, which in turn convinced everyone involved.

We are still in the process of learning new concepts. We have created and finalized all product trees relating to production and planning. We are currently at the point where we can create job orders at the injection molding department, and run the MRP system within that department. At the same time, we are making sure that we do not move too fast, lest we make errors and miss any areas that need to be covered. We have been using CANIAS to make deliveries since the beginning of the year. Now that we have the delivery function in place, we are focusing on getting the inventory movements right. We are able to perform materials acceptance, dispatch lists, and the quality controls associated with incoming materials. We have input into the system quality management plans. The next step is to apply these plans with key power users who will exercise the system.

You are in the unique position as a company that has been able to integrate the ERP system into its corporate culture in as little as two months, having been able to perform and direct all the necessary planning required. What specific efforts did you execute to accomplish this?

We spent a good deal of time on analysis and trial runs. We visited the IAS Izmir office and participated there in live production use. We received a lot of help from IAS personnel during that effort. I entered the product trees and routes for the injection department. We then created a demo project, something which we accomplished together with IAS. Then we opened up the database to production use and started to have it tested. Because the structure of the newly created database and that of CANIAS ERP matched with each other, the analysis process was much more successful.

I try to make progress while at the same time respond to user requests. This can be a challenge. I also try to provide the necessary motivation to users. This is probably the most challenging issue I am facing currently. We do face some minor and unexpected problems from time to time, as we have a diverse number of items in our product range, including contract manufacturing we perform for other companies. Such items have to be handled separately in accounting planning. There are problems we come across as we use the system, but I am able to fix these immediately in CANIAS, without disrupting operations. I know that the CANIAS development environment TROIA will prove to be a distinct advantage for us in the days to come.

I would like to step back somewhat further in time and ask you to provide the technical details for the implementation project. Which features of CANIAS ERP met your expectations "out of the box", and were influential in your decision to go with CANIAS?

Initially, I placed my trust in CANIAS, based on my technical background in IT, database and ERP systems. I made my decision when I was able to obtain from CANIAS the answers to the questions I had. Our goal is to be able to carry out our own development within 6 months. We intend to become self-sufficient much like other IAS customers such as Norm Civata and Bak Ambalaj. We should only have to seek your services in case of version upgrades. Currently, we do most of our internal development with the help of the software engineer who we have hired recently.

Finally, what advice do you have for other organizations contemplating moving to ERP?

In an increasingly competitive environment, organizations need to find the right software systems and solutions that match their goals and policies with respect to their development targets. The selected ERP product needs to conform to the infrastructure of the organization with respect to its human resources and its technology. As a first step, the organization should assign department managers who are aware of their own needs and requirements. Then corporate requirements should be analyzed as a whole, and the organization should face and get to know itself. The current business and IT infrastructure of the organization, the responsibilities, requirements and deficiencies of each department should be clearly spelled out and a resulting design analysis should be performed. The design analysis is a systematized report that describes what should be in the new system and the corresponding feasibility studies. Following analysis efforts, demo sessions should be requested from candidate vendors describing how their products match the stated requirements. From vendors that successfully pass these requirements, reference customer site visits should be requested to view production systems and hear comments from existing customers.

In addition to the evaluations stated above, one should also be concerned about the financial well-being of the ERP system vendors, as well as their reliability, the technical support they provide, their standing in the market, and how well they are able to track technological innovations. The goal should be to utilize the vendor consultants to formulize the necessary concepts, and to perform the necessary developments internally within the organization. This is how we achieved the deployment ourselves.


---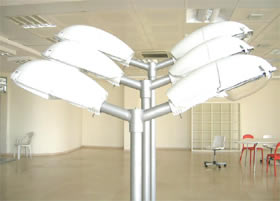 Cemdag, was founded in 1968, and has become a leader in the lighting sector, admired in its sector for its production values, know-how and quality. Its entire product line is certified by TSE (Institute of Turkish Standards) as compliant with the European standards in effect.

Cemdag holds the TS-EN-ISO 9002 Quality Systems Certificate, and is targeting the export markets to continue its growth.

The company operates its facilities in Guzelbahce, Izmir and Cigli Ataturk Organized Industrial Zone, both located in Turkey.

Cemdag export its products, consisting of aluminum plates, sheets and strips, light sockets, chandeliers, ceiling and wall lighting devices and their components, gas-discharge light sources, ballasts for gas-discharge tubes and bulbs, and integrated electronic components for electrical circuit equipment, to such countries as Albania, Belgium, Bulgaria, Cyprus, the Czech Republic, Ethiopia, France, Germany, Greece, Iraq, Israel, Kuwait, Lebanon, Lithuania, the Netherlands, Pakistan, Poland, Portugal, Romania, Russia, Taiwan, and the U.S.