Glowise Software Technologies FZ LLC has successfully implemented Canias ERP in Al Borj


April 2010 - Glowise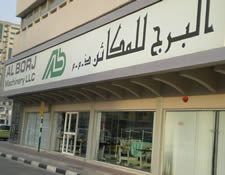 Al Borj was faced with the daunting task of stock control and accurate costing of inventories ranging to tens of thousands of material codes. The operations which spilled across multiple locations needed better financial treatment to reflect the financial performance per location. Further, due to the nature of operations, inter-company transactions were very frequent and needed efficient solution to manage the intercompany sales and purchase operations with entity wise financial reporting. Sales team efficiency also needed to be tracked and their required efficient sales monitoring tools with control mechanism to streamline department wise sales activities against allocated verticals/territories etc. Another criterion in the sales front was the facility to set sales thumb rules in terms of pricing, discounts, margins etc as well defined mechanisms to determine sales performance and incentive eligibility. Considering all these and with the vision of building an efficient information management system covering all the operations of the organization, Al Borj embarked on its ERP mission with German based Canias ERP chosen as the right product after a thorough vetting process.

Glowise delivered its promises and Canias is implemented meeting all the desired criteria's which was set forth before the vendor during the evaluation stages. "Though the process had been lengthy and required considerable efforts from both our resources as well from vendor's side, we feel a great sense of accomplishment and confidence from the already proven capabilities of the system and the new sense of work culture it has bought within the organization" comments Shafat Ali Khan, Director/COO of Al Borj.

Implementation process and the subsequent data validation process were headed by Mr. Syed Kaleem Jilanee, Finance Manager of Al Borj. "With the advent of Canias we know for sure which department brings the most revenues, which principal generates better margins, which are the fast and slow moving product lines, which sales persons performance are in par with revenues as well margins expectations, which location brings out the best overall financial performance and above and all what is the exact costing per item at any point of time considering all the in & out movements and additional costs" comments Mr. Jilanee.

Al Borj undertakes rigorous e-marketing campaigns to their targeted audience and also publishes "Borj News" (Biannual edition), which offers great insight on the trends and news in the garment machinery trading sector. As per Mr. Arslan Ul Salam, IT & E - Marketing Manager of Al Borj, "Canias has brought in great insight to our pre sales activities and is complimenting our e marketing efforts. Canias technology platform is sophisticated and offers flexibility which enhances the overall utility of the ERP infrastructure. We look forward to extend Canias utility further by integrating e-commerce facilities as well extending Canias to mobile platform for our managers to augment the power of information irrespective of time or location constraints''.

They were alike in complimenting Glowise team for the feat accomplished. "We recommend Canias for any companies having similar requirements as ours and the dedication, commitment and professionalism exhibited by Canias consultants in the course of our implementation and in the subsequent maintenance period until now has been excellent and we wish them all success moving forward".