CANIAS ERP Success Story in Petro Middle East, ABU DHABI


May 2010 - Glowise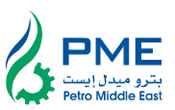 While embarking on its ERP mission, PME had the primary objective of deploying an efficient system to streamline the day to day operations of its "Inside Sales Department" which formed the nucleus of PME's operations. Inside sales department is primarily tasked with handling daily enquiries, understanding the correct specifications, sourcing the prices and ensuring that tenders are submitted within the stipulated timeline. Further, it undertakes the expedition and logistics aspects of the customer order thereby providing the impetus for efficient and prompt deliverance. Since most of the engineering products were specification driven, majority of their customer requirements needed to be sourced back to back from the principle which makes the process lengthy and cumbersome to manage. It also required being flexible in managing the nuisances associated with an industry majorly supplying non stocking and feature specific materials as demanded by the customer.

The main challenge for the implementation of an ERP system was to come up with standard coding mechanics for its vast range of engineering products to ensure that they have a standard nomenclature thereby ensuring tracking, preventing duplication and ensuring availability of historical data. "Coming up with definite processes to manage the enquiries and criteria to distinguish the products enquired was a challenge by its own. We work against deadlines for both tender submission and delivery and required efficient mechanics to manage the tender time lines, revisions, mode of submission etc. Though I was skeptic initially, I engaged with Canias ERP consultants vehemently and all inside sales activities from enquiry receipt, bid evaluation, tendering, order, delivery and invoicing are streamlined in the system" comments Mr. Mohamad Basheer, Inside Sales & Customer Services Manager of Petro Middle East.

Management was interested to ascertain the revenue generation against different business streams including trading, service, project and direct forwarding. Further, principals constitute the major element of its business operations and there required information pertaining to business performance by principal and the financial performance to the minuscule level of each order. Mr. Jamal Zaher, Managing Partner of Petro Middle East comments that, "Though I am yet to engage in ERP aided management decision making, I am sure it had added required vitality in our organization and look forward to harness its power very soon".

Canias ERP is been accessed from other locations by PME group companies. The fact that Canias is fully web enabled and its flexibility in undertaking customizations has come in handy for Mr. Karim Ghneim, ERP Administrator & IT Manager of Petro Middle East. "We have enhanced the system utility by adding in facilities for conducting bid evaluations, performance bond, bid bond, test certificates etc in the system. The availability of integrated document management is adding further dimension to the whole system utility by facilitating visibility within the organization for all commercial, contractual and HR related documents without any chaos".

The implementation which started in mid 2009 was completed before end of 2009 and PME has started full live usage of Canias from 1st Jan 2010 onwards after a parallel run for 3 months in the last quarter of 2009.